Hi There!
It may feel like spring is still SO long away, and with the recent weather here in Kansas City, it feels 10x longer. However, like always, it'll be here before we know it! No complaints from us of course, but we wanted to give you this home maintenance guide so you can start checking some of these things off your list as you go.
Here are some of the most important things to check out and maintain during the nice spring months.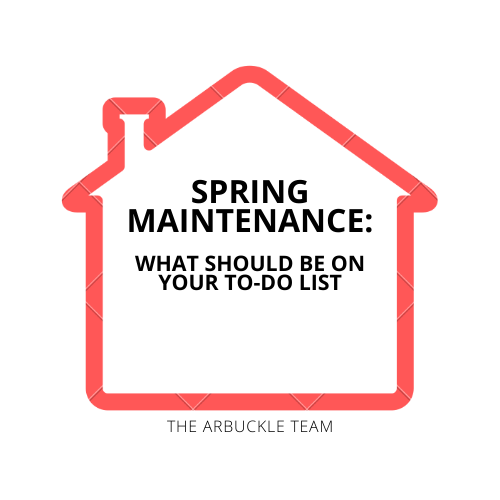 1. Gutters – Pull any leaves or debris that pilled up from the winter months out. Run a hose on the roof and check to see if there are any leaks that need to be fixed. You'll definitely want to catch this before it becomes a big problem!
2. Siding – Think about power washing your siding to prevent mold from forming. If you have wood siding, there may be areas that need a paint touch up!
3. Windows & Door Screens – Check for any holes and get them replaced if necessary.
4. Hot Water Heater – Ideally, you should have your Hot Water Heater serviced once a year. Have you done this?
5. Rood – Inspect the roof for any damaged or missing shingles that need replaced. This is another one that you don't want to let get out of hand.
6. Deck and/or Porch – it doesn't hurt to give your deck and/or porch a re-stain. It is also important to check the sturdiness of your railings to ensure they aren't loose.
7. Landscaping – What a perfect time to improve your landscaping. You will thank yourself during the scorching summer months for already doing this!
8. Foundation – Check floors, concrete, and walls for any cracking. Another big one you don't want to let get out of hand. Call in a professional if you're not sure.
We hope this list was helpful for you and gives you some things to think about as we head into the spring months hopefully sooner rather than later 🙂
If you need a referral for someone who can help you with any of these items, give us a call. We have great vendors that we love to refer to our friends and family.
Have a GREAT week!
Sincerely,
The Arbuckle Team